Summer House Walton-on-Thames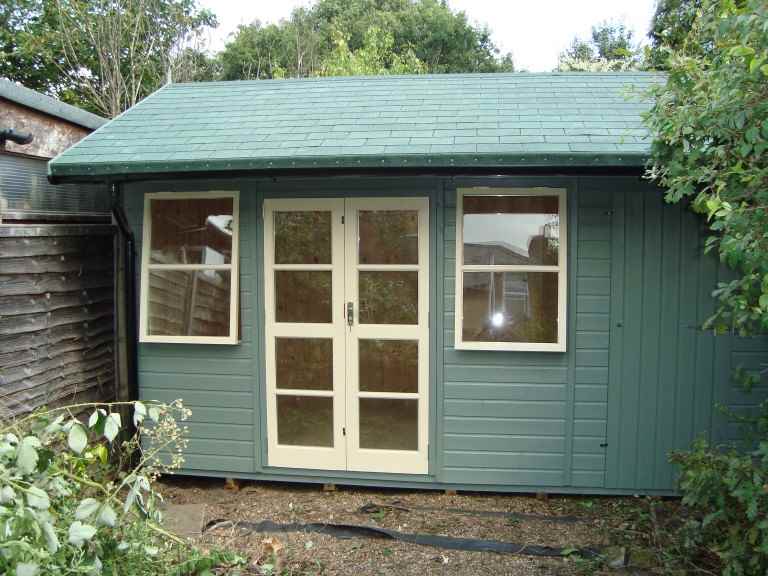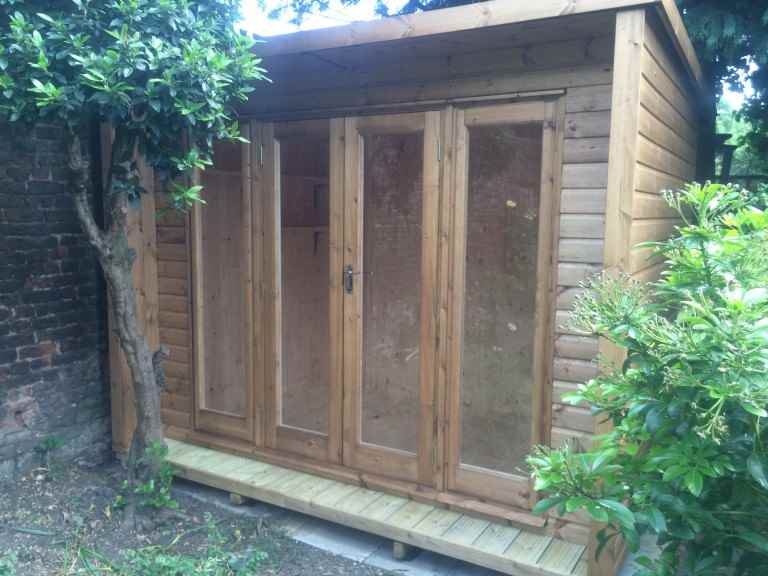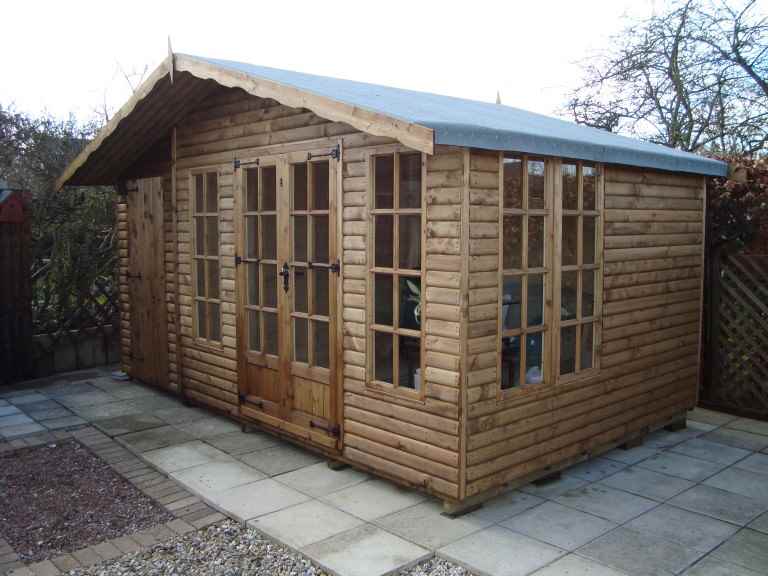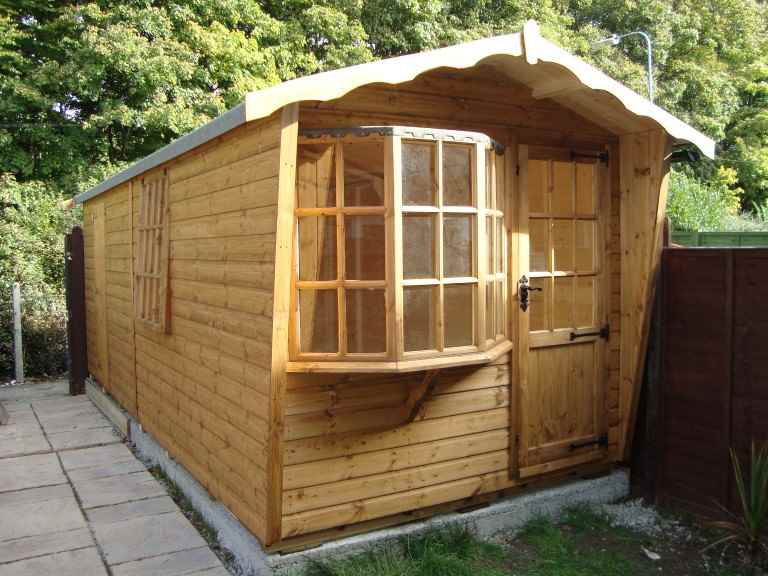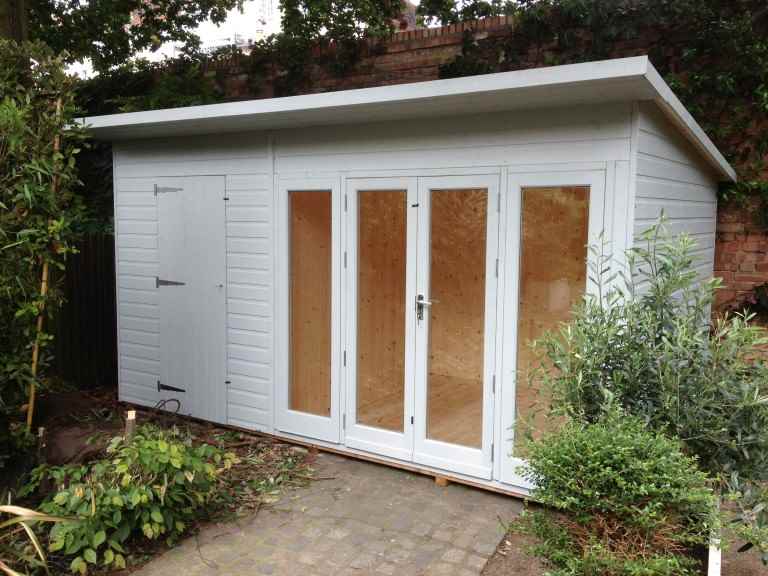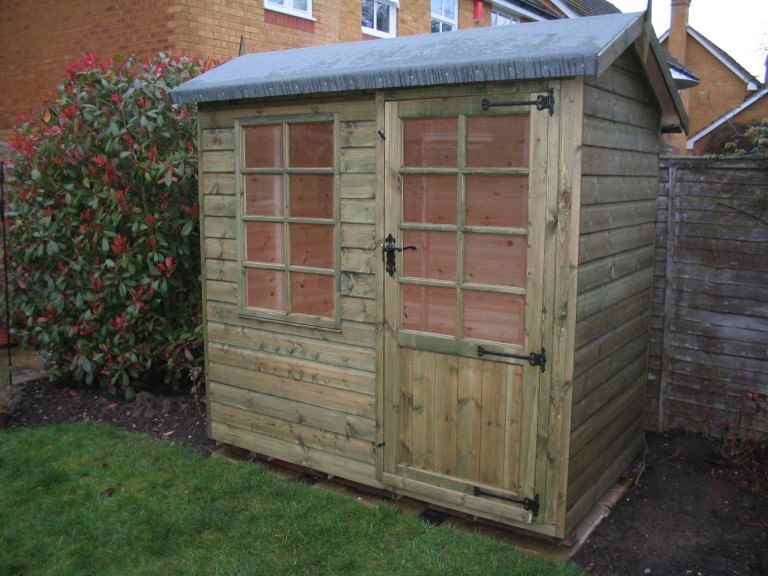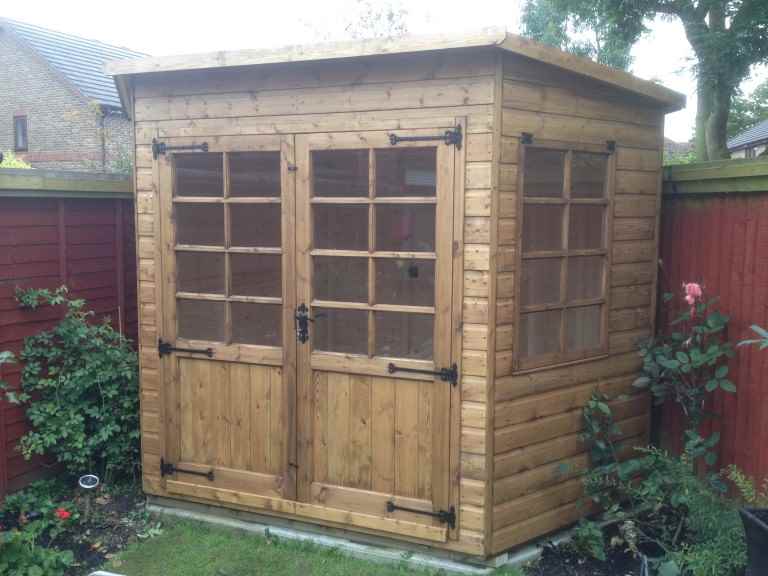 Whatever you want to use your summer house Walton-on-Thames for, we have a wide range of contemporary summer house designs that will surely appeal to you. Our summer house designs come with a minimalist style and you can decorate the interior to suit your style.
Our summer houses and garden buildings also come in a wide range of sizes and can be locked securely. The sizes of the garden building we have include the following:
8 ft. (wide) x 6 ft.
10 ft. (wide) x 6 ft.
8 ft. (wide) x 8 ft.
10 ft. (wide) x 8 ft.
12 ft. (wide) x 8 ft.
14 ft. (wide) x 8 ft.
10 ft. (wide) x 10 ft., etc.
We also offer optional upgrades, which include:
19mm Heavy Duty Floor
Deluxe Laminate Floor
Double Glazing Upgrade
Georgian Windows and Doors
Insulation
Leaded Windows and Doors
Tinted Glass
All of our summer houses Walton-on-Thames are designed, built, delivered, and installed by our expert craftsmen, who always ensure that your summer house Walton-on-Thames arrives in perfect condition and is installed according to the UK highest standard.
Are you residing in Walton-on-Thames and need garden buildings or summer houses for personal or commercial purposes? Kindly visit our Contact Page.
Want to know more?
So if you'd like to make more of your Winchester garden, why not consider adding a garden shed, in order to really make the most of your outdoor space?
Email:
info@mbgardenbuildings.co.uk
Telephone:
01252 737418 | 07747 625275