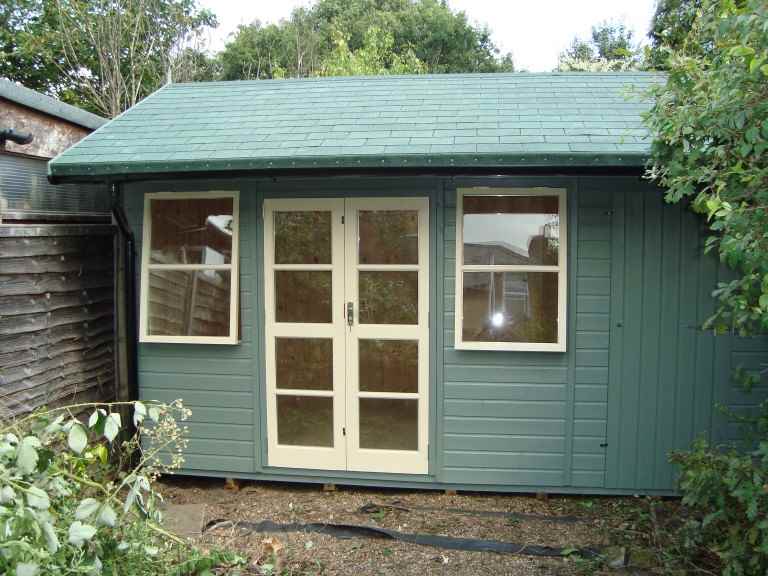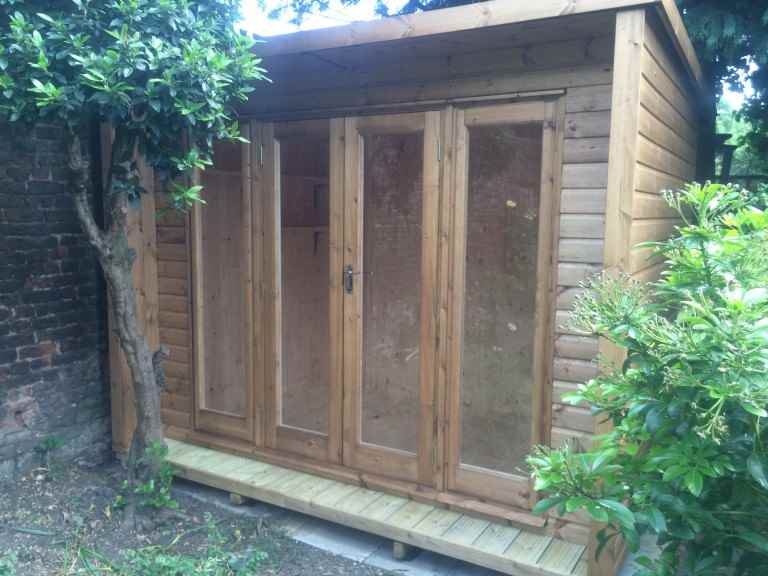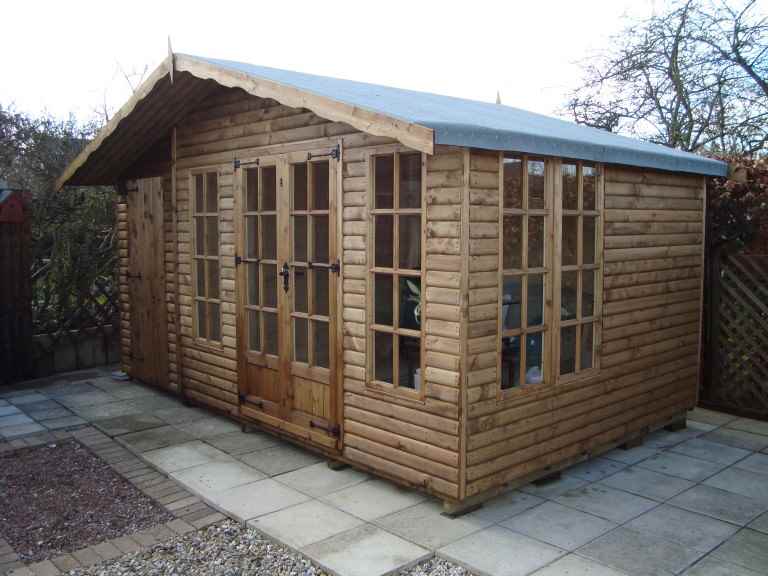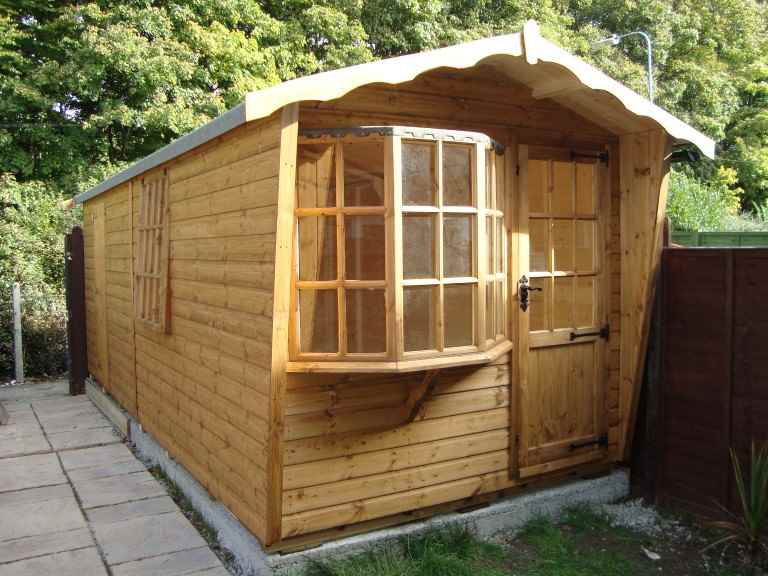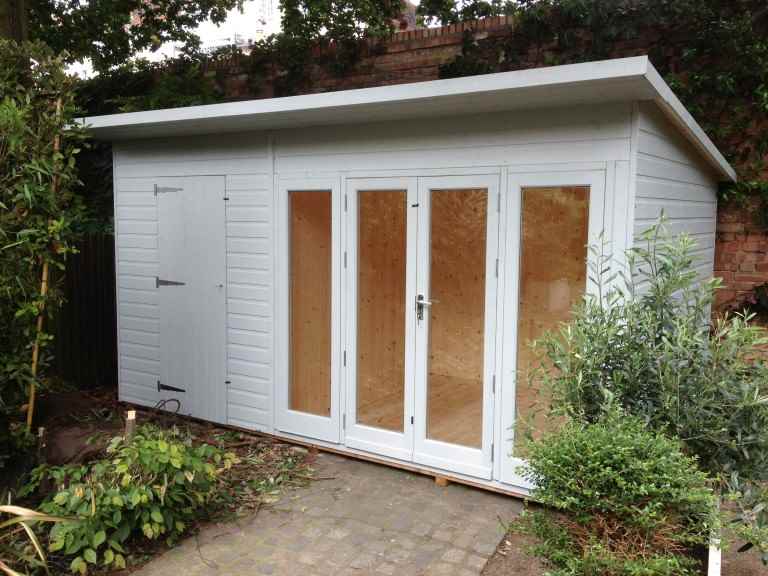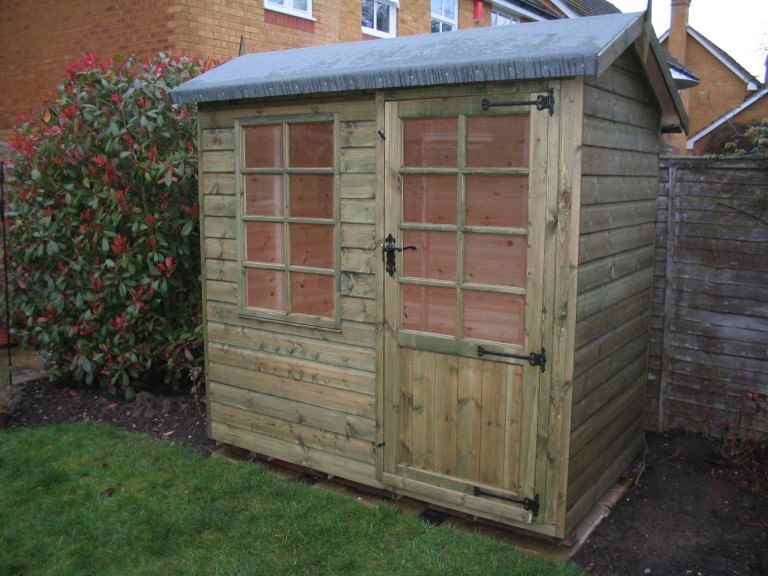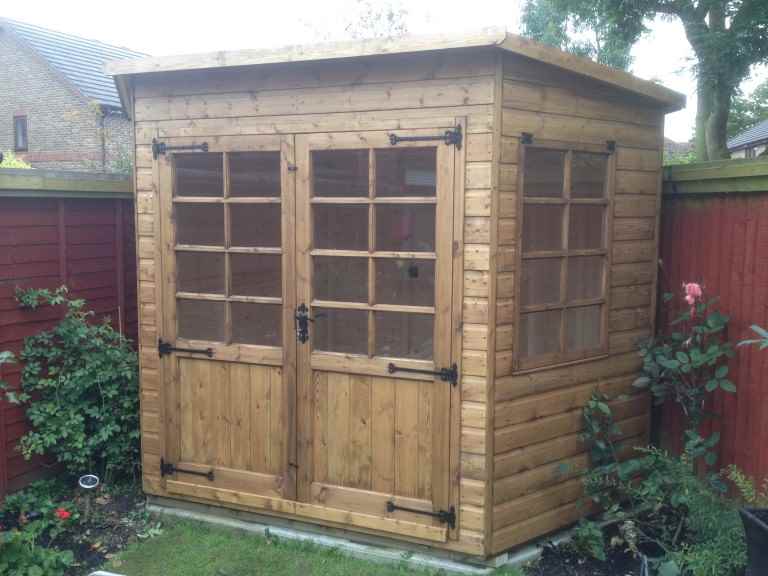 Have you considered how lovely and appealing your garden would be with a contemporary summer house in Twickenham? So, enjoy a more beautiful garden today by adding a garden building or summer house from MB Garden Buildings.
Our expert craftsmen always include contemporary details into all summer house and garden building designs. Visit our gallery and see our beautiful summer house designs with clean lines and clear windows. While our summer houses offer a minimalist look in your garden without any fussiness in their details, they have a large and enough space inside to accommodate you.
Whether you simply want a place to sit and relax whenever you have the time, a spot to enjoy a meal, a studio, or a second office, a visually appealing contemporary summer house from MB Garden Buildings is the best for you.
Summer house Twickenham has two doors and windows on each of the sides to allow plenty of light and air in. Even if your garden has a small space, you will always find a stunning summer house from our collection that will fit your garden and need. Irrespective of their sizes, all our summer houses and garden buildings are versatile in so many different ways.
Are you living in Twickenham and planning to give your home modern designs and styles? It will make more sense to give your garden a facelift too with appealing and stylish contemporary summer houses from MB Garden Buildings.
Want to know more?
So if you'd like to make more of your Winchester garden, why not consider adding a garden shed, in order to really make the most of your outdoor space?
Email:
info@mbgardenbuildings.co.uk
Telephone:
01252 737418 | 07747 625275