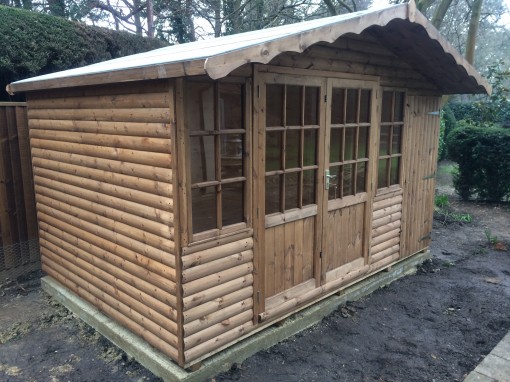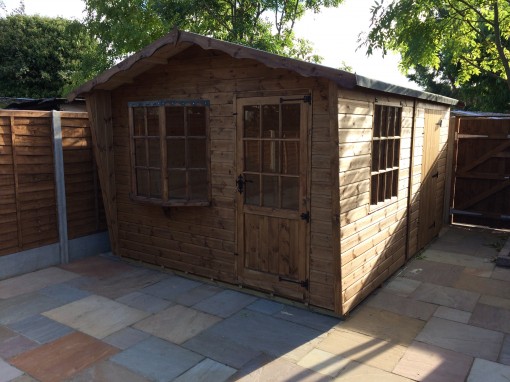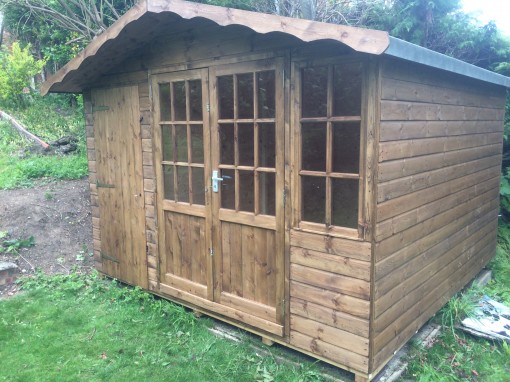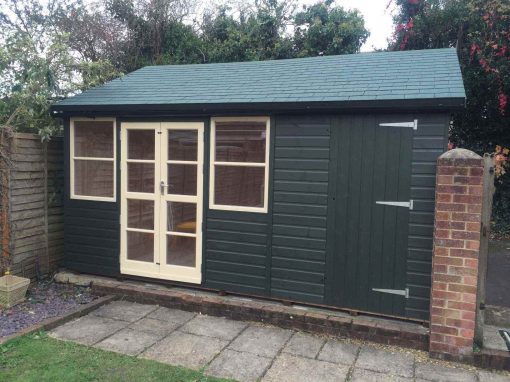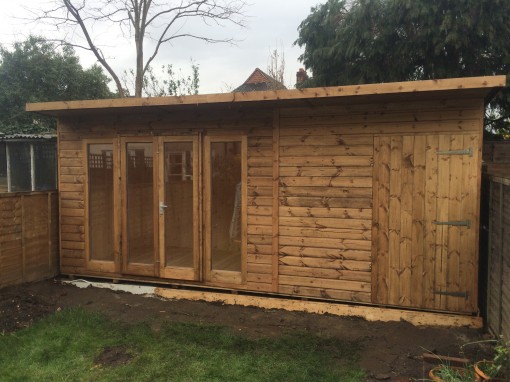 Log cabins are small simple dwellings made with wood, situated next to your house. At MB Garden Buildings, we've upgraded the standards! We build bespoke log cabins made of the highest quality by a team of experts who have dedicated years to perfecting log cabin design models! We handpick the wood we build with, and ensure it is of the highest quality. Our log cabins last several years because we use only well-seasoned wood.
Check out our Ascot model. It looks like it will be a good fit for your home office. Our Deluxe Studio model is what you need to make music straight from your heart. Out Playhouse model will get your kids very excited!
Need a garden shed? A storage unit? A gym? A sauna? Whatever you want, we have just the right model to suit your unique taste and preference! No wonder we have such a reputation in Cobham! Do you have a log cabin already? We will help upgrade it to even more exquisite standards because you deserve the best!
Contact us today and let us know what you want! We can't wait to start building for you. Get in touch with us on our website: http://www.MBgardenbuildings.co.uk
Want to know more?
So if you'd like to make more of your Winchester garden, why not consider adding a garden shed, in order to really make the most of your outdoor space?
Email:
info@mbgardenbuildings.co.uk
Telephone:
01252 737418 | 07747 625275