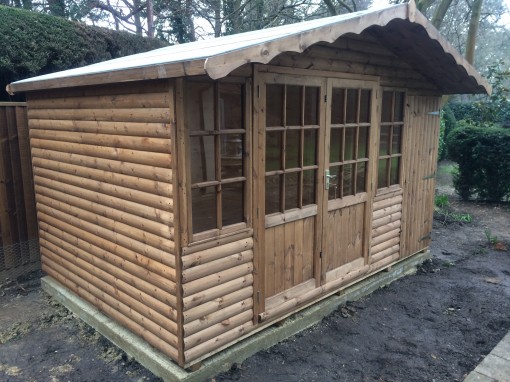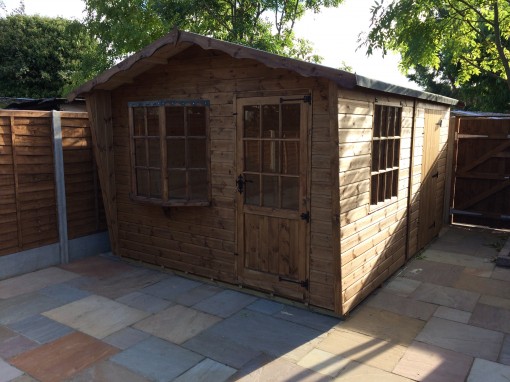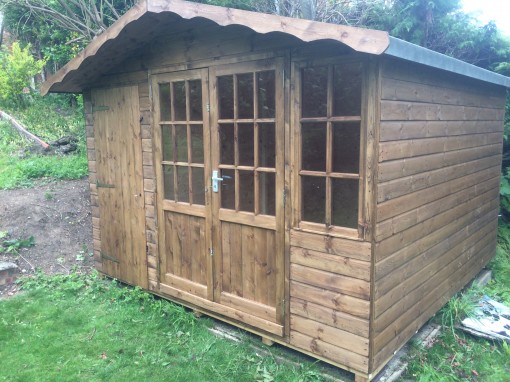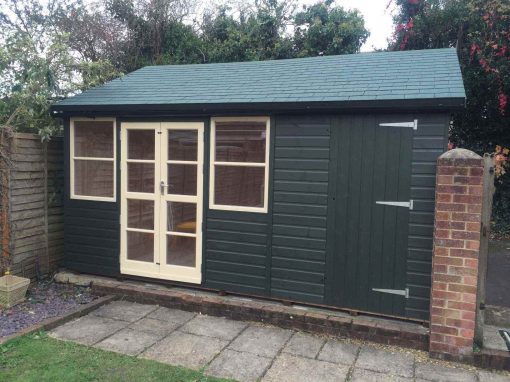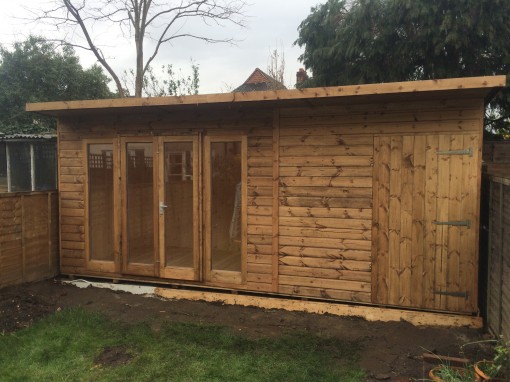 Welcome to MB Garden Buildings, the go-to supplier for anyone looking for a high-quality log cabin in Tadley.
At MB Garden Buildings, most of our customers can now choose their own log cabin Tadley design that perfectly fits their requirements – you can choose your bespoke log cabin Tadley design with the style, shape, and room sizes that you want.
Our bespoke log cabin Tadley option doesn't come with any extra cost than the standard log cabin but enables you to get the cabin of your choice.
Our expert craftsmen and sales team are here to help you from design through to installation because our customers' interest and satisfaction are our priority. And if you want something unique, our bespoke design service is FREE for you.
We also offer a free, no-obligation quotation service to our customers to allow them to discuss their design ideas and the log cabin design they have in mind.
So, if you need a log cabin, summer house, or garden building in the Tadley area, don't hesitate to call or email us to discuss your requirements. Our many years of experience and a wide range of product is second to none in the entire UK and will help meet your specific needs and budget – contact us today!
Want to know more?
So if you'd like to make more of your Winchester garden, why not consider adding a garden shed, in order to really make the most of your outdoor space?
Email:
info@mbgardenbuildings.co.uk
Telephone:
01252 737418 | 07747 625275