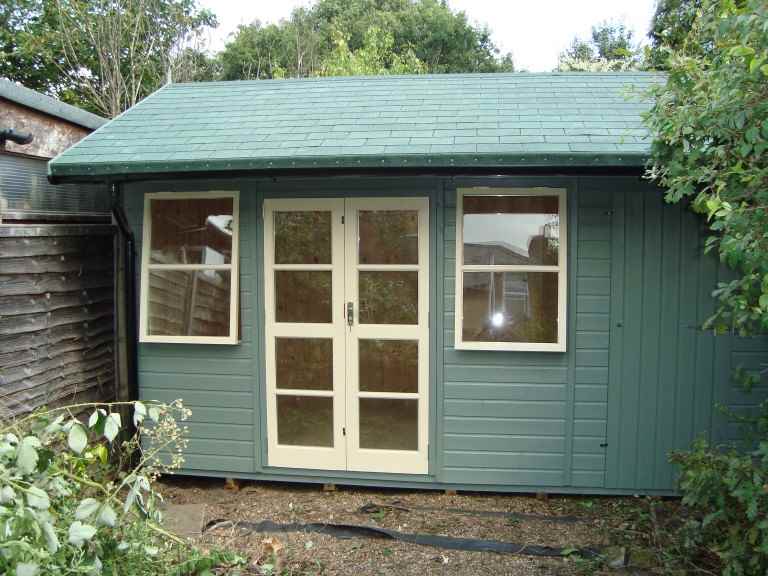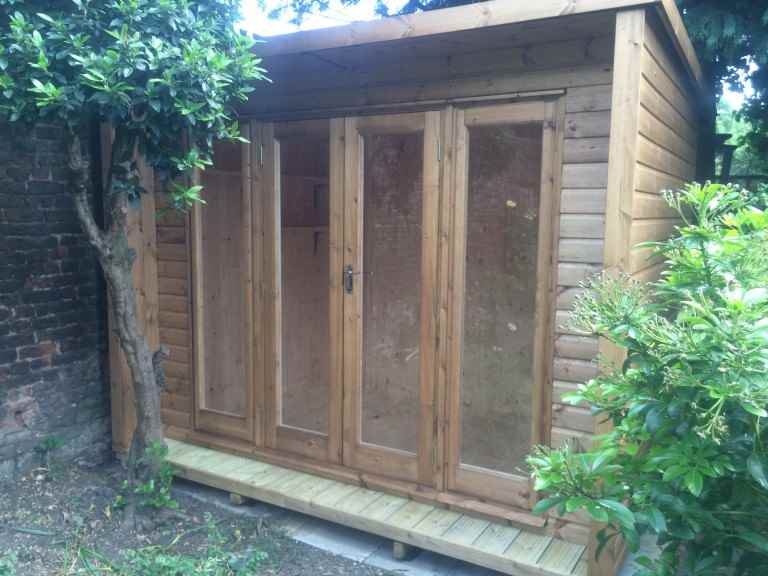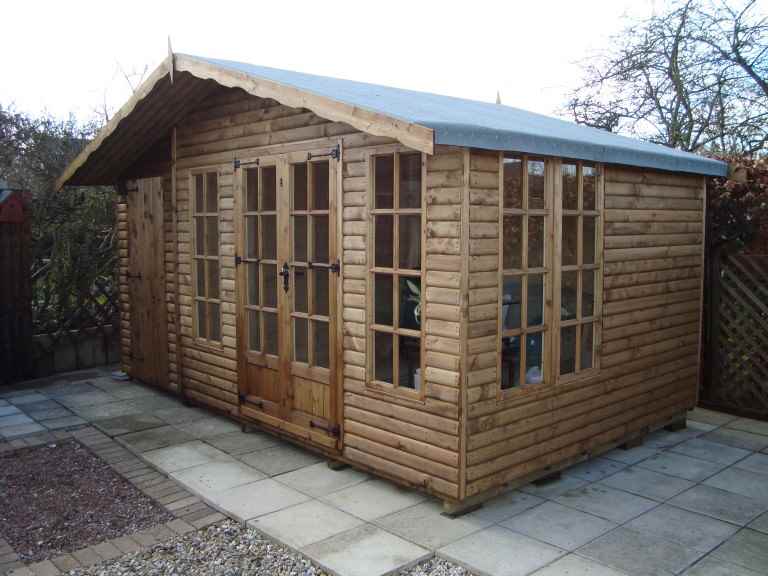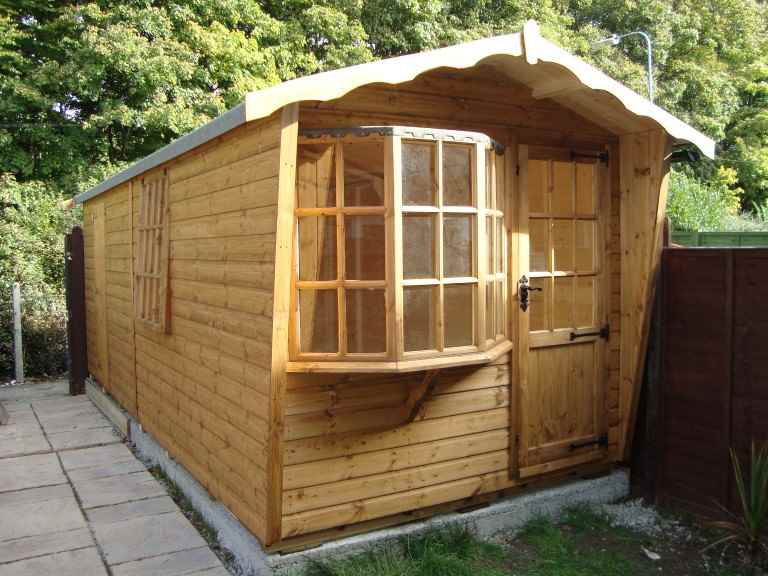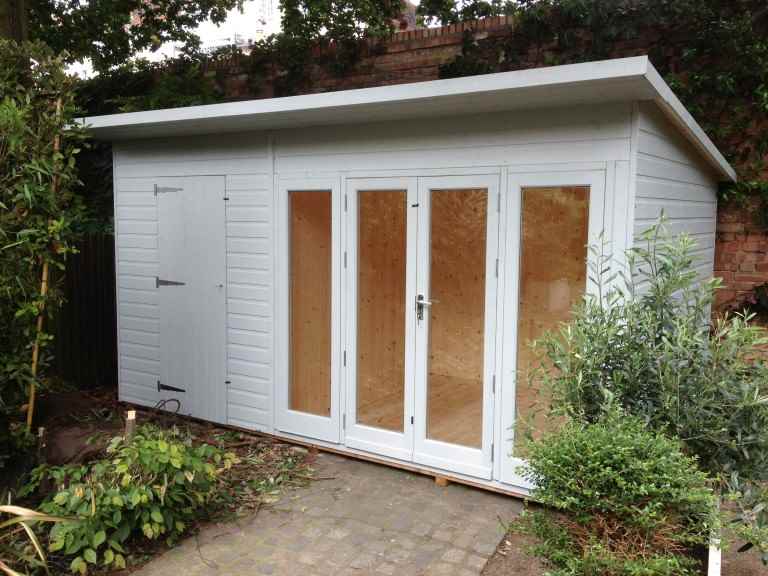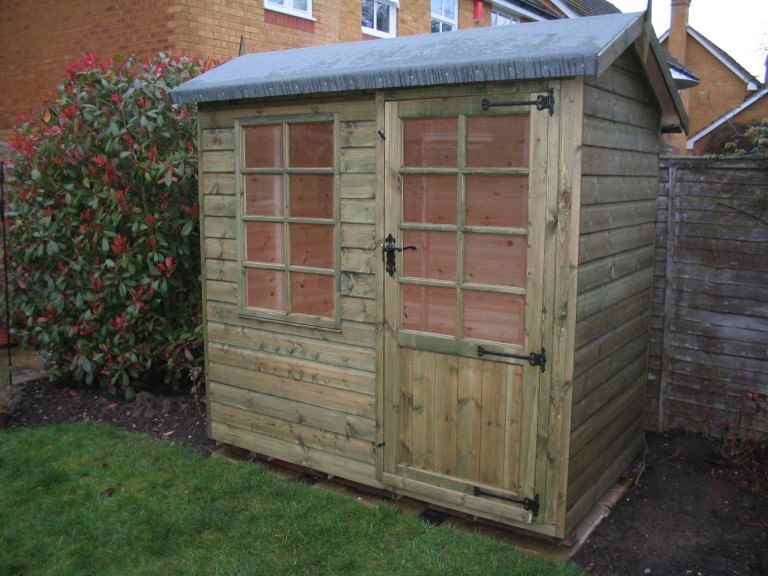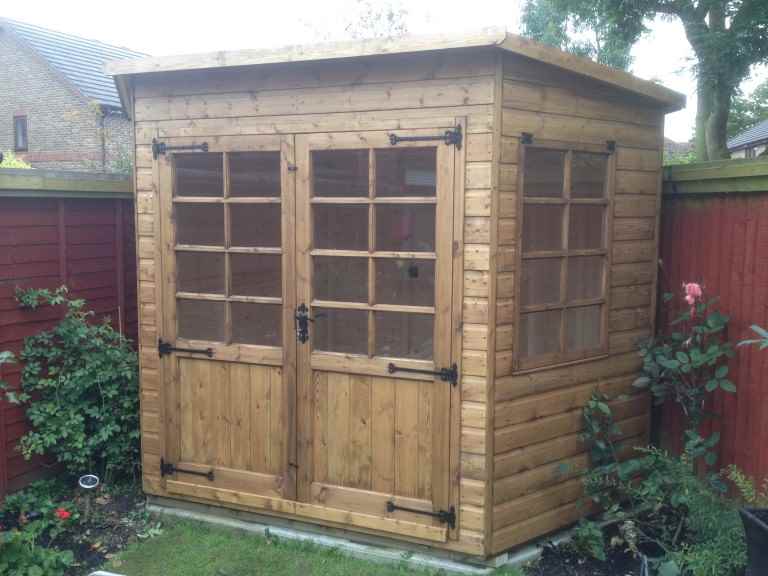 Our great-looking summer house Tadley is spacious, practical, and has lots of natural light. It is a perfect addition to brighten up your garden. Whatever your need for a summer house or garden building is in Tadley, our summer house Tadley fits all those needs. It provides ample height of 2.5m (according to the UK standard) for space for leisure or work.
Our summer house Tadley, as well as our other garden buildings, is handcrafted in our own Surrey workshops, designed and created by expert craftsmen and made from high-quality timber.
Note that our summer house Tadley requires a concrete foundation to support the weight of the timber building. The foundation should be flat, solid, and of the same size as the ordered summer house. Also, our summer house Tadley is not suitable as a permanent residential dwelling but a storage portable building.
All summer houses from MB Garden Buildings are suitable for your garden but if they are to be used in an exposed location, you may need to use over-shed steel bonds or ground anchors to secure them firmly against strong winds.
Are you residing in Tadley and need garden buildings or summer houses for personal or commercial purposes? Kindly visit our Contact Page. Though our delivery days may vary due to style and design, you should receive your order within four to six weeks from the day of order placement.
Want to know more?
So if you'd like to make more of your Winchester garden, why not consider adding a garden shed, in order to really make the most of your outdoor space?
Email:
info@mbgardenbuildings.co.uk
Telephone:
01252 737418 | 07747 625275